Coronavirus: NHS England apologises after investigation finds only 23% of health trusts have risk-assessed BAME staff
Super User

Hits: 219
 A senior consultant tells Sky News the NHS has long-standing racism issues meaning BAME staff are not prioritised.
NHS England has apologised after Sky News revealed that only 23% of health trusts in England have risk-assessed their BAME staff.
Two months ago, chief executive Sir Simon Stevens wrote to all trusts telling them Black Asian and Minority Ethnic staff are at "greater risk" from coronavirus and advised them to assess the risk.
In a Freedom of Information request to 221 trusts, Sky News asked whether they had completed those risk assessments. Of the 149 trusts that responded, only 34 said they had done so, while 91 others said they were "in the process".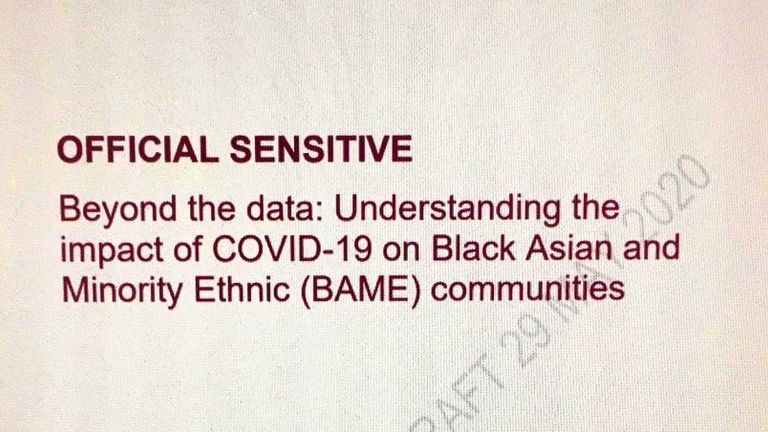 Prerana Issar, chief people officer for NHS England, said the results of the investigation are "disappointing".
She said: "We have some good practices where people are pulling out all the stops where their staff are accessing risk assessments, but I'm sorry that not everyone has been risk-assessed from their managers.
"Let's be clear that protecting our staff is the number one priority of the NHS. It's the number one priority of any employer because not only [is there] a legal requirement to provide health and safety at work there's also a moral requirement to do that.
This is the most important priority for the NHS, it sits really heavily and I want to urge employers that they complete risk assessments for all at-risk staff in the next four weeks."
SOURCE: https://news.sky.com/story/coronavirus-nhs-england-apologises-after-investigation-finds-only-23-of-health-trusts-have-risk-assessed-bame-staff-12015363
#NISI #Locum #Doctors #Nurses #HCA's #Hospitals #NHS
---